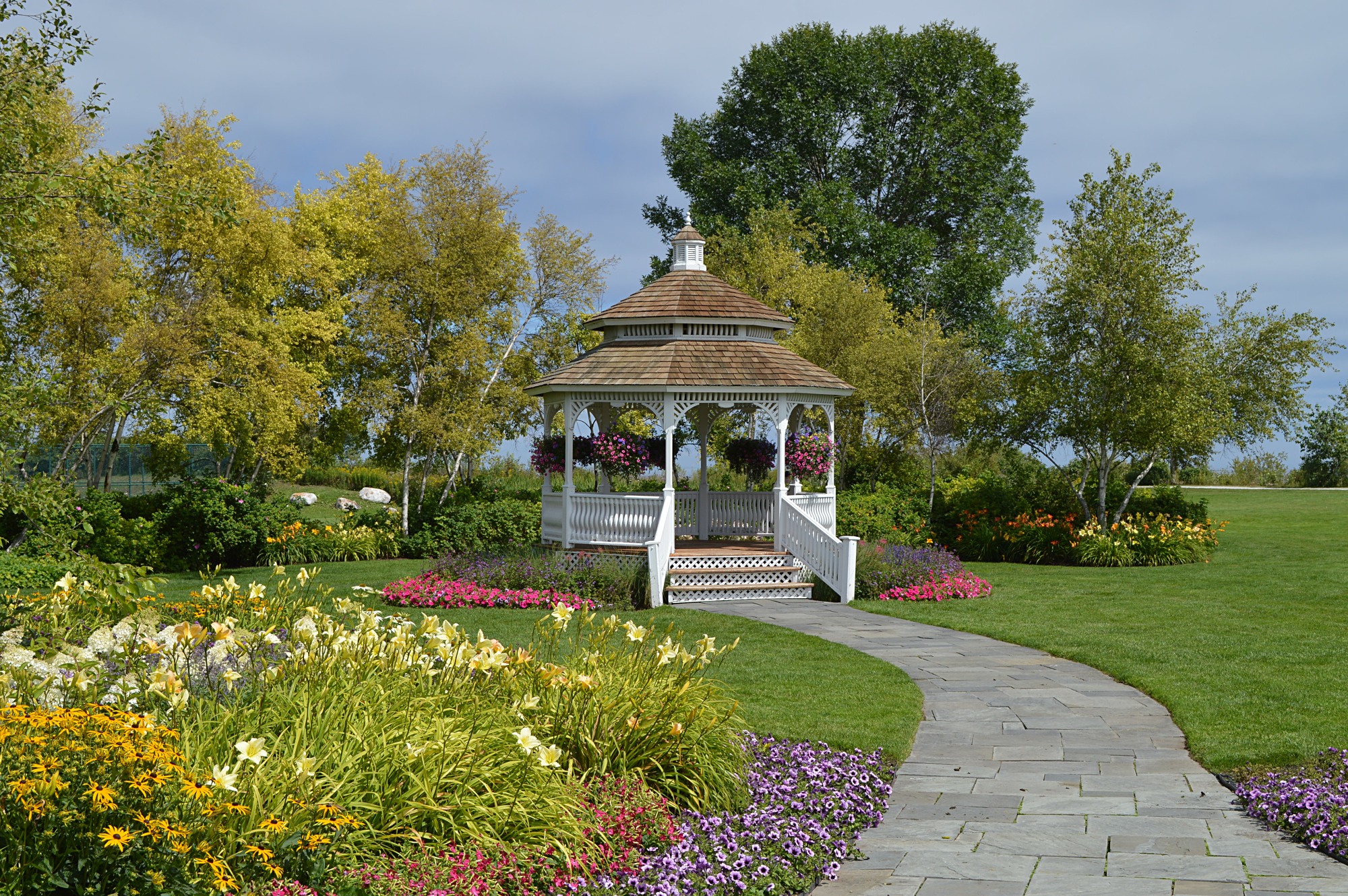 The signature wedding gazebo on the lawn, overlooking Lake Huron, is the ceremony location of choice at Mission Point Resort.
Mission Point Resort Wedding Ceremony Locations
• The Gazebo
• Great Lawn
• The Tranquility Point Overlook
Mission Point Resort
Surrounded by the beauty of Lake Huron and Mackinac Island, Mission Point Resort is the picturesque choice for Mackinac Island weddings, vow renewals, and more.
In addition to the ceremony and reception locations, Mission Point has limitless possibilities for taking the perfect wedding photos and creating a lifetime of memories.
* Mission Point Resort Weddings
<>
Visit Mission Point Resort Website >>>
<>