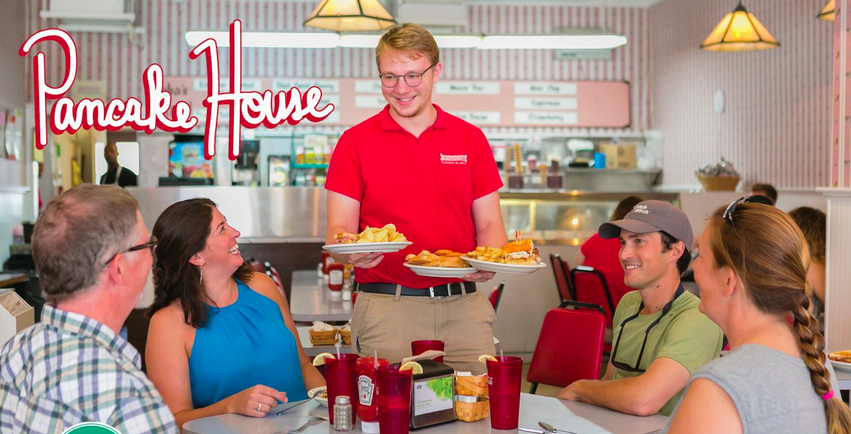 Where the eggs are fresh, the cakes are hot, and the syrup still is flowing long after traditional breakfast hours!
Mackinac Island's fastest short-order cooks whip up classic waffles or pancakes guaranteed to hit the spot, and the selection of toppings makes them even better.
Fresh fruit? Check. Yummy nuts? You bet! Chocolate? Hey, you are on vacation, treat yourself!
Pancake House
7245 Main Street
Mackinac Island, MI 49757
906-847-3829
<>
Visit Pancake House Website >>>>
<>
Pancake House On Facebook
Below are the latest postings from the Pancake House Page On Facebook.
<>
<>
Visit Pancake House & Grille On Facebook >>>
<>

<>
Visit Pancake House Website >>>>
<>